Welcome to ACME Meat Market
Edmonton's Butcher Shop Since 1921
About
ACME Meat Market has been a family-owned and operated business in Edmonton since 1921. We take great pride in ensuring that we are providing you and your family with the best cuts of meat possible.
We were founded on the principles of outstanding customer service and the highest quality product. Our open cutting room highlights this, allowing you to experience the meat magic first hand.
Quality and service are essential, from sourcing the finest selection of local Edmonton naturally-raised products to delivering impeccable one-on-one service.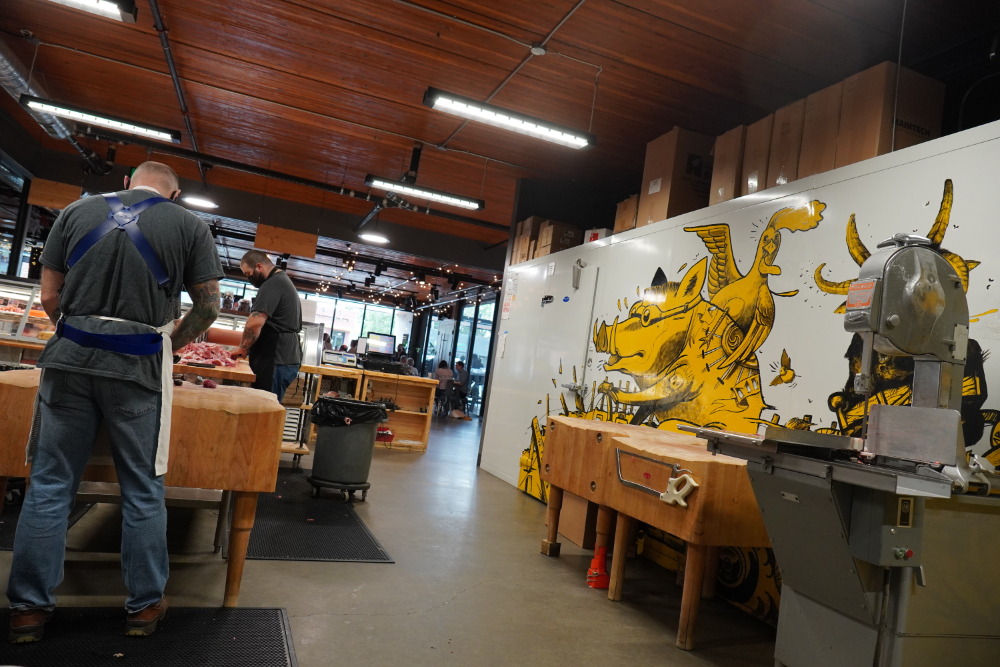 Custom Meat Cutting
No longer a thing of the past! We take you back to the good old days when you could have your meat trimmed just the way you wanted it! We cut our meat according to our customer's preferences. Do you want your Rib Eyes 1″ or 2″? A BBQ size pork chop?
Just let us know!
Farm Fresh Eats
You are what you eat. And with so many choices and ways to shop, why not start with delicious, naturally raised, and locally sourced meats? We know where our meat is from and how it is produced, guaranteeing only the freshest and highest quality products.
Your New Favourite Meating Spot
Our location is at 9570 76 Ave in Ritchie Market, where ACME is as much a neighborhood hub as a place to pick up a succulent steak for the barbeque or a savory roast for Sunday Dinner.
If you live in the Strathcona area and haven't visited Ritchie Market yet, you're missing out! Ritchie Market is a neighborhood-focused, multi-use building containing local Edmonton businesses in a shared, collaborative space.Your perfect one-stop shop!
Our neighbours include Biera, Biera Market, Blind Enthusiasm Brewing Company, Duchess Bake Shop, and Transcend Coffee and Roastery.
Even if you live clear across town, we're worth the drive – and guarantee you'll be impressed with what we offer.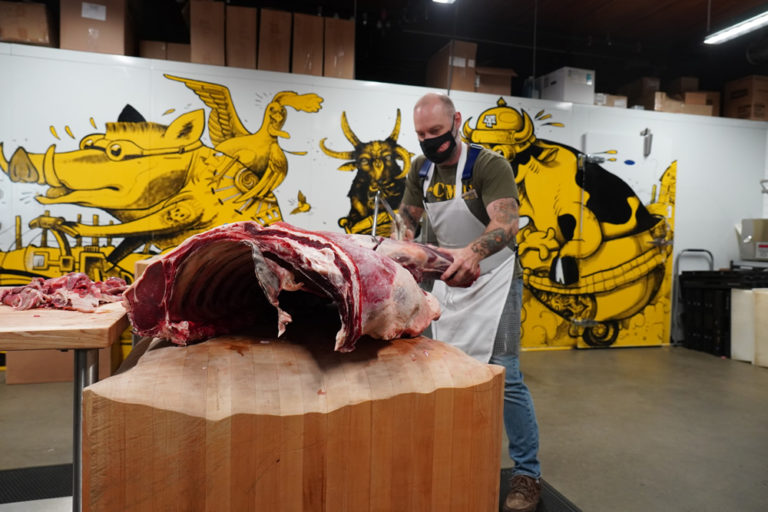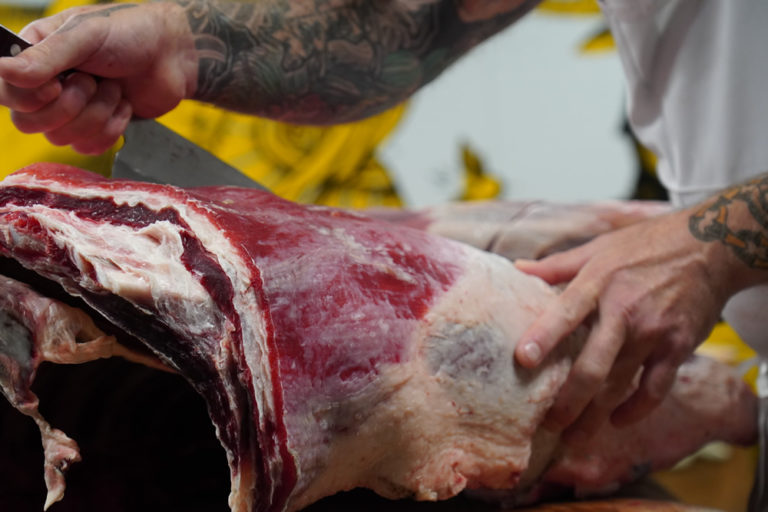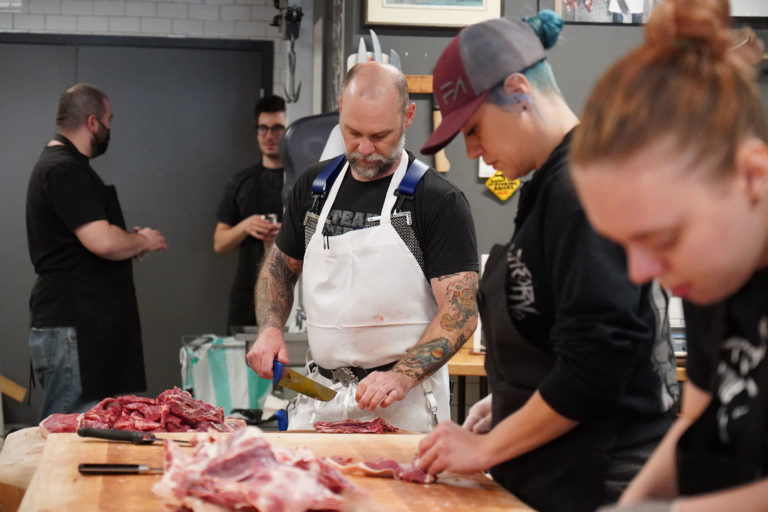 We drive an hour to buy product here. That says it all. Cory's the best!
We purchased 70 chicken breasts from Corey for a family reunion. The quality was universally high and they were HUGE. You won't find anything like those in your grocery store! Combine that quality with the customer service and you have the best place to buy meat in the city.
Great company, great values
Acme Meats has great meats! One of the best meat shops in Edmonton. Staff are very helpful when it comes to figuring out which meat to purchase. Amazing customer service
I recently phoned in an order for a beef roast, which I picked up already packaged. I opened it at home to find…probably the most perfect little prime rib roast I have ever seen. These guys are really, really, GOOD!!
I went to Acme for the first time today and I was blown away by the customer service I received. Everyone was polite and super helpful. Having never been to a proper butchers before I was not sure what to expect, but I had a great experience. Yes, the prices are higher, but the meat is better quality and from local farmers. I also like their freezer where the meat is priced 20% off. Great for looking for more budget friendly pieces of meat. I will certainly be back in the future!
Jean-Paul Bouliane
2022-04-24
Still one of my favorite places, to bad it wasn't closer to Leduc, LOL. Great job guys! This place always surprises and has something to help make cooking supper special. They also can get pretty much anything you are looking. You won't be disappointed. Edit: still rocking it Corey is on the Canadian world butchers team, this shows the quality you will get.