FUGE Sausage takes you into THE ART OF SAUSAGE
'Fuge' pronounced fooj is a local, Edmonton based saucisserie committed to the craft of sausage. We are incredibly excited to have them as part of our meat family. Food has always been at the center of everything for creator and sausage master Steve Furgiuele. You can taste his commitment to his craft as he pays tribute to his families traditional Italian roots.
Fuge Sausage's gourmet products are produced in small batches with a focus on quality throughout. Fresh sausages made with quality, innovative ingredients. All of their pork sausages are made with natural casings. Collagen casings are used for all non-pork sausages. All products are preservative and gluten free.
FUGE SAUSAGE AT ACME MEATS
We will be carrying a few fan favourites, such as the Pork Chorizo, Andoiuille and my personal fave, the Chicken Lemon Arugula. Please feel free to give us a call 780-433-1812, or send us a message to inquire about what sausages we currently have in stock.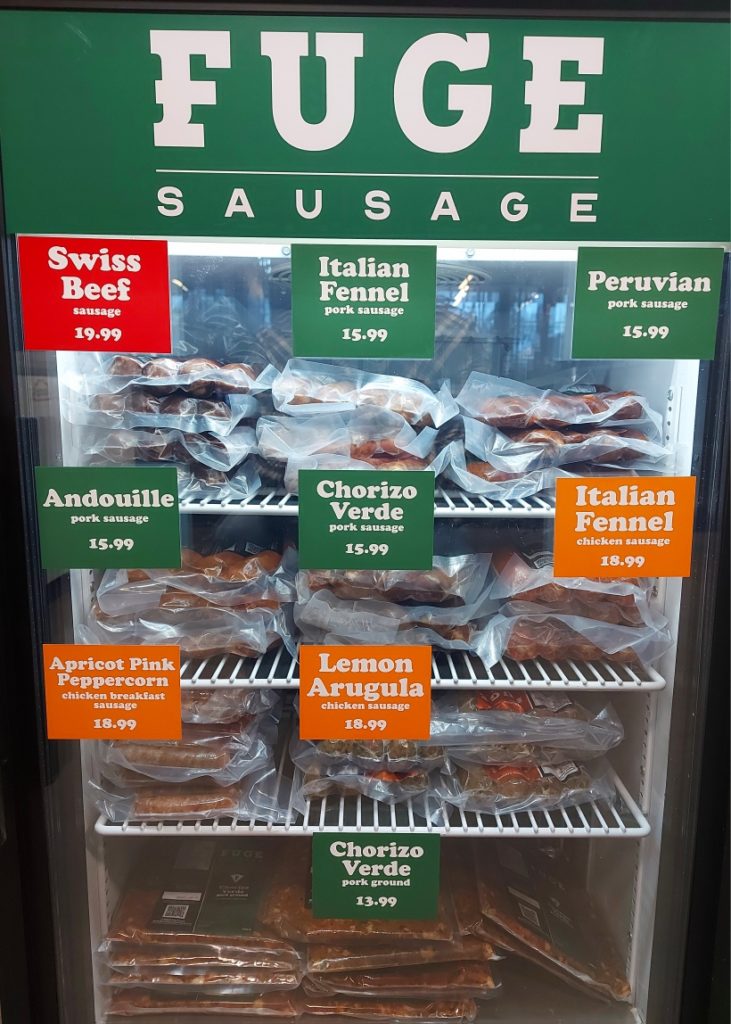 "When you start with a great sausage the possibilities truly are limitless". Check out FUGE Sausage for recipes, cooking instructions and to experience the full behind-the-scenes making of this incredible local business.
"Eat good, because one day you might not be able to eat. Eat. Enjoy food while you can." -a Fuge motto we can live, and eat by!