You visit your local butcher shop and start drooling over the display case. Ribeye? Striploin? Tenderloin? With so many choices you ask your butcher, "what is the best steak?" And while it always comes down to personal preference, the Ribeye steak never fails to get the most love. Quite often referred to as the king of steaks, and for good reason. The Ribeye is renowned for its rich, beefy flavor and tender, juicy texture. Whether you're a seasoned grill master or just starting to explore the world of steak, ribeye is a cut you'll want to have wrapped up to take home with you.
SO WHAT IS RIBEYE STEAK?
Ribeye meat is a cut of beef taken from the rib section of the cow. This section of the animal is known for its rich marbling, which gives ribeye its most sought after flavor and tenderness. Ribeye steaks are cut from the rib roast, which is also known as the prime rib. They can range in thickness, (just ask your butcher) from ¾ inch to 2+inches (thank you, custom cutting) and can be enjoyed bone-in (ribsteak) or boneless.
WHY CHOOSE THE GREAT RIBEYE?
There are a few things that set ribeye steak apart from other cuts of beef. First, and most popular is the marbling. As mentioned earlier, the white streaks of fatty goodness running through the meat give ribeye its rich flavor and tender texture. This alone makes ribeye a popular choice for steak lovers who want to indulge in a juicy, flavorful piece of meaty goodness.
Another factor that sets ribeye apart is its melt-in-yout-mouth tenderness. The ribeye muscle does very little work, which results in a tender, melt-in-your-mouth steak. Have your butcher shop this lazy cut 28+ days and you'll be coming back for more.
NOW WHAT RIBEYE TO CHOOSE?
So now that you have narrowed down the cut, its time to get into the real meat of it all. We at ACME Meats offer a number of delicious options, from your traditional grain-fed beef to Wagyu, with a little Bison thrown in there for fun. By far, the most popular among Albertan's is the Grain Fed Beef, available in both wet and dry aged.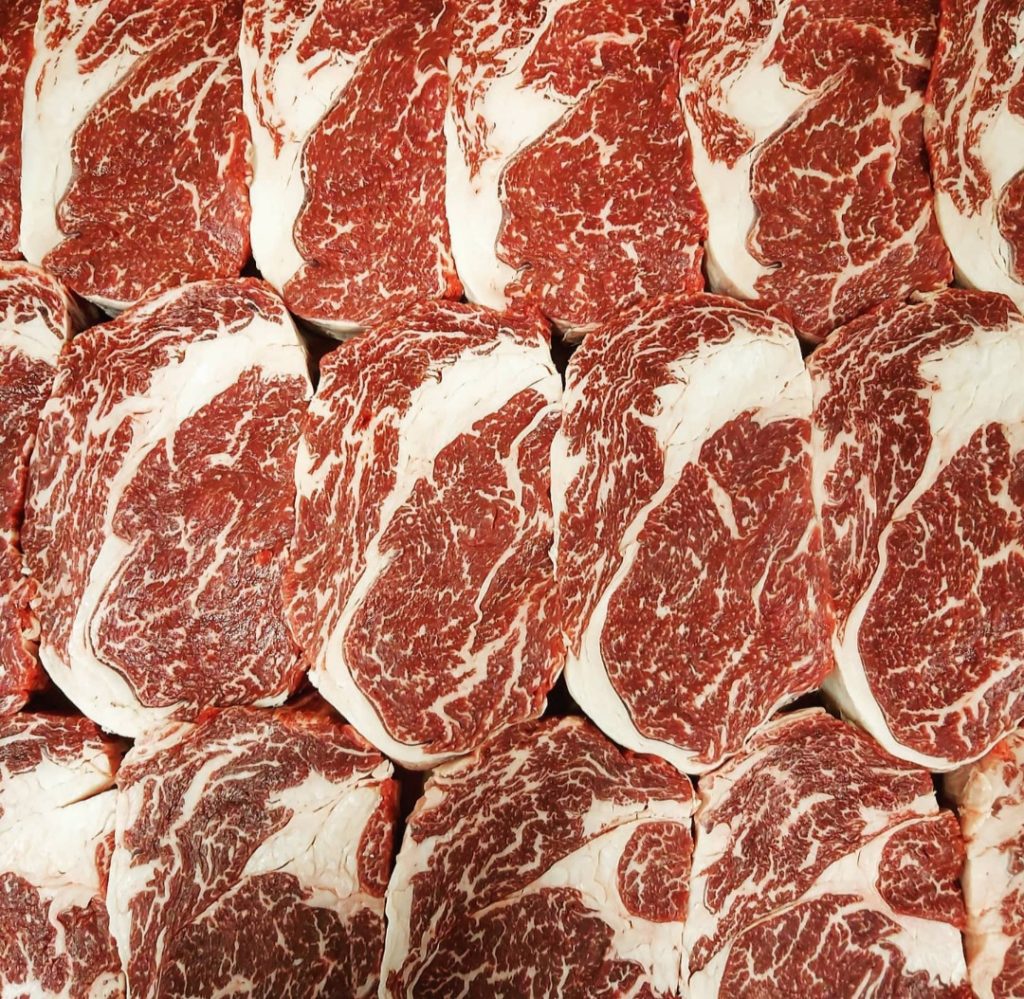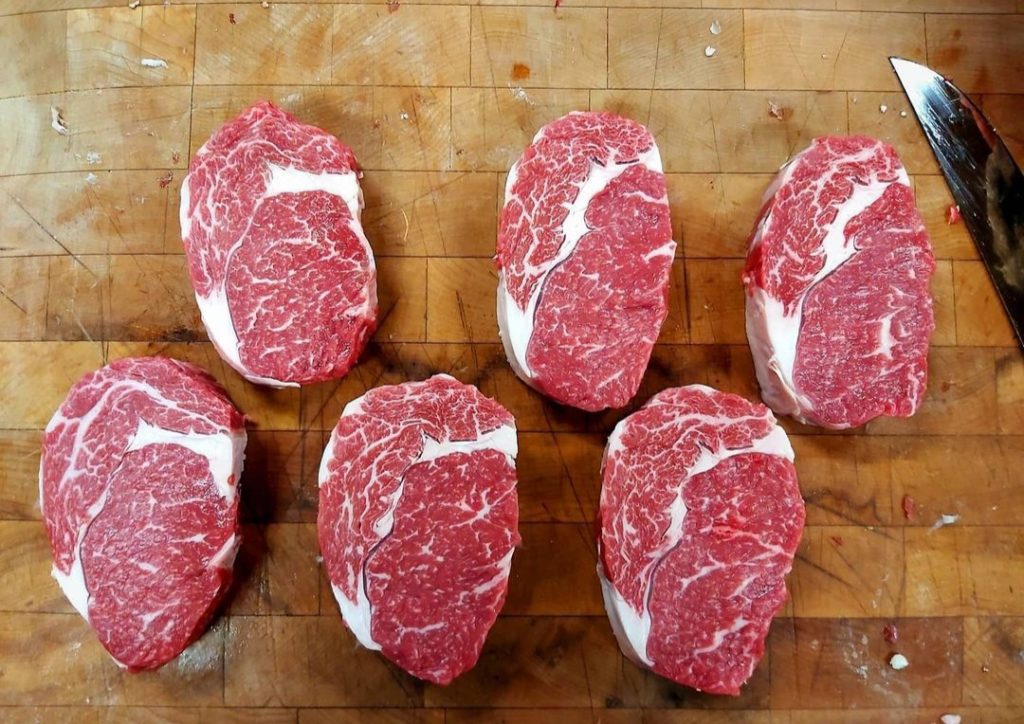 LOCALLY RAISED WAGYU RIBEYE
Generously marbled, mouth-watering Wagyu beef that's really in a decadent class of its own!
Prairie Prime Wagyu are grazed naturally and raised humanely; without steroids, feed antibiotics or hormones . . . because they have plenty of fresh water, grass, grains and clean air for these animals to help themselves to on the lush Alberta pastureland they call home!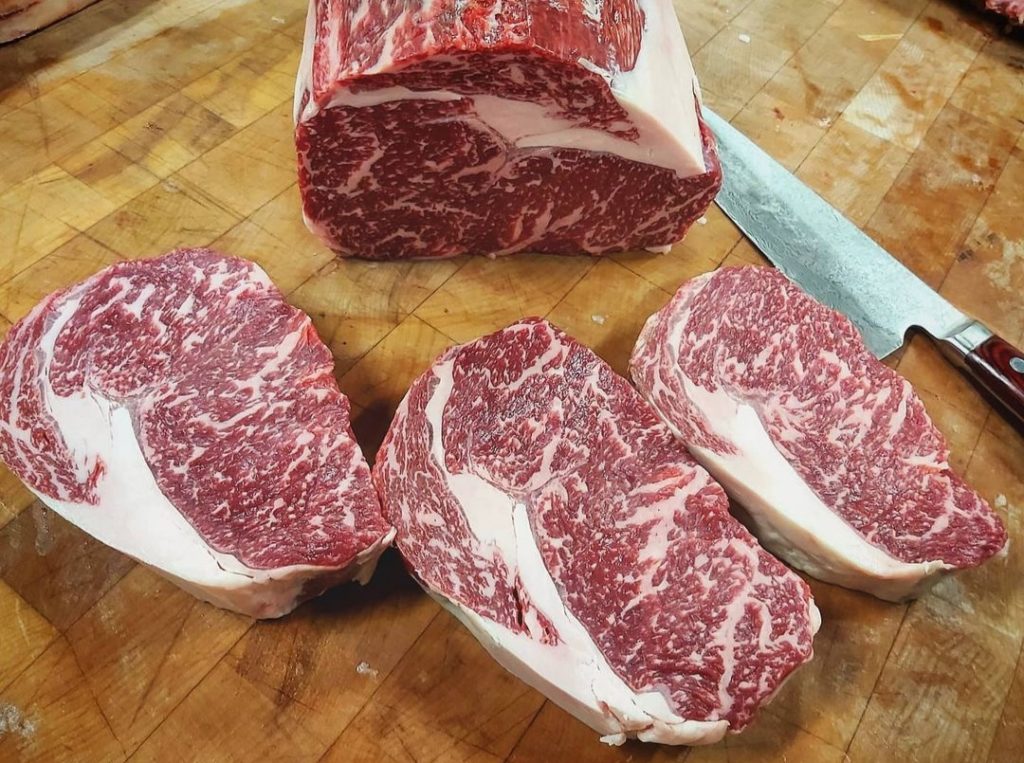 GRASS FED RIBEYE
Grass fed beef is more than just tasty; it is a healthy way to eat. Animals raised without antibiotics, added hormones, animal by products or grain and are raised on free range pastures without herbicides or pesticides. It is leaner alternative to the popular marbled steaks above, however still contains enough fat to create a tender and much loved cut of steak.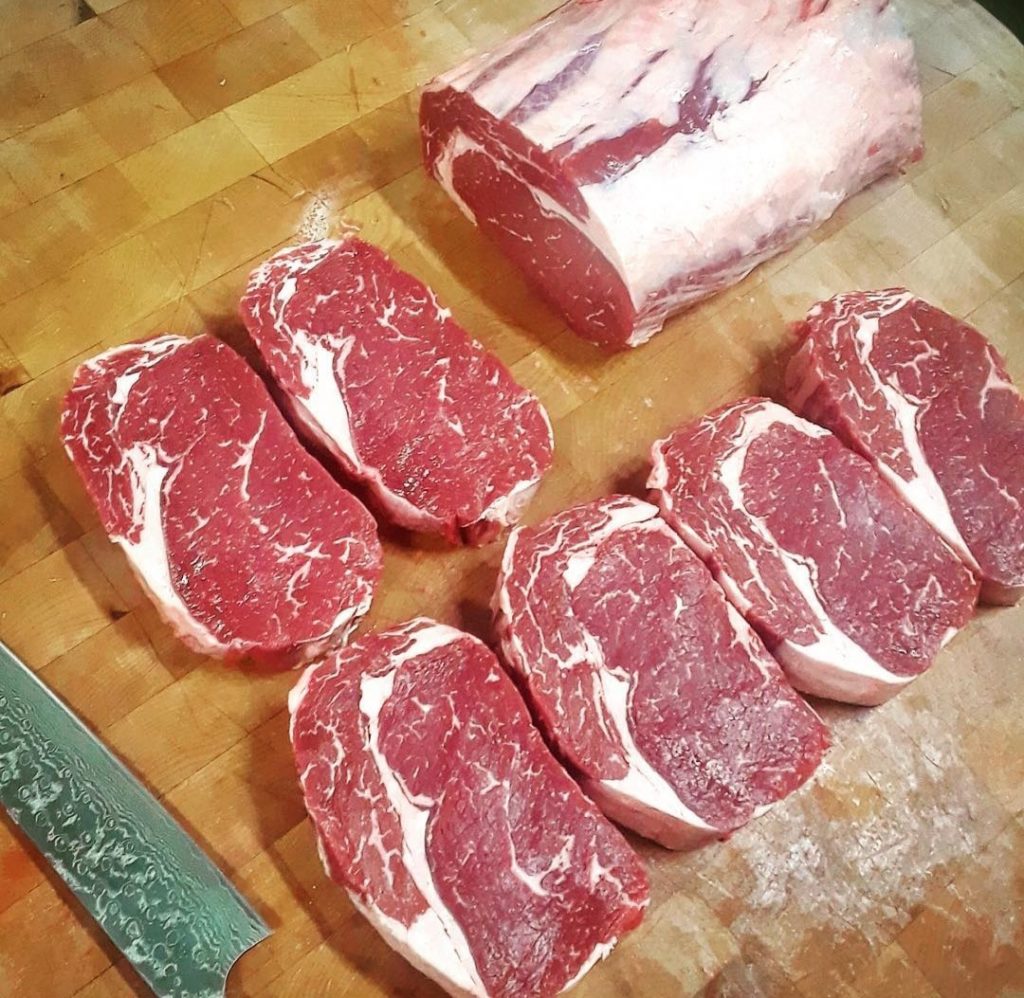 THE GREAT BISON RIBEYE
Growth Hormone Free Antibiotic Free Prairie Grass Fed.
Alberta Bison Ranch bison are raised and fed the pure and natural way, as it should be out on the Northern Alberta grasslands under the big Alberta skies. The Bison Ribeye is another leaner alternative that requires some extra care on the grill, but it's always well worth the work.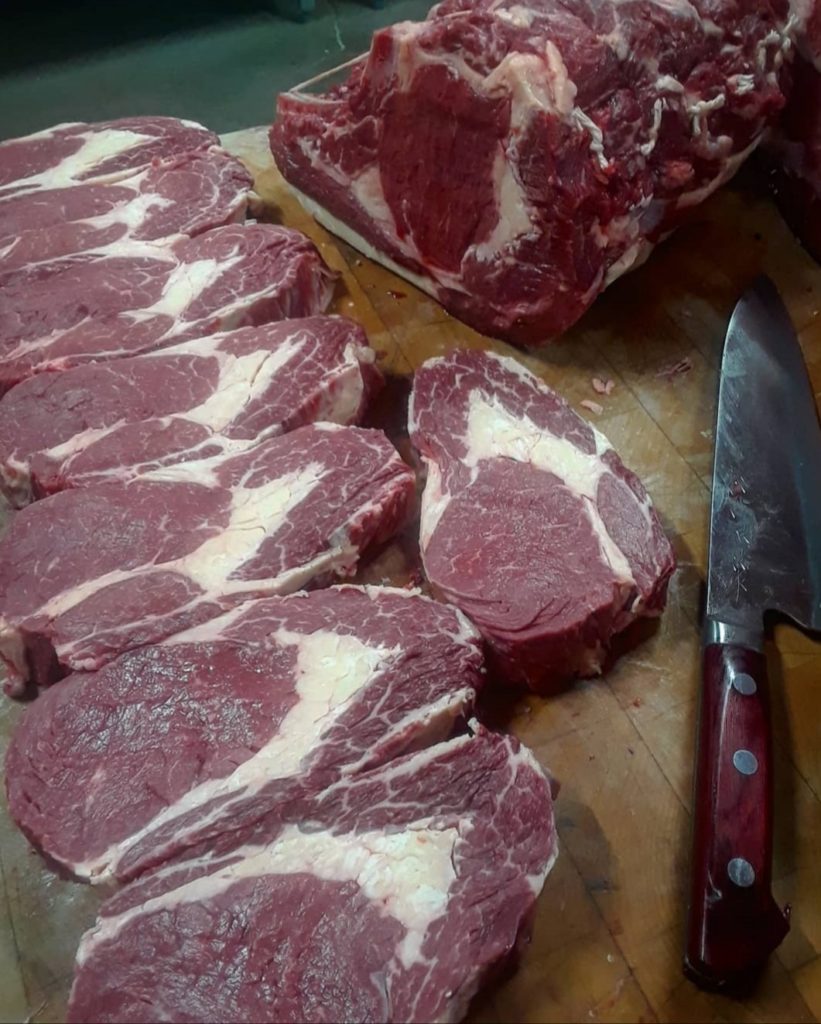 So fire up the grill, grab a steak, and enjoy. All hail the king of steaks
And as always, feel free to contact your local butcher shop to further discuss anything and everything meat!