If you know, you know.
Our friends Nevin and Kara of Drift Food Truck has been busy serving globally inspired obsessions to hungry Edmontonian' s since 2011. More than just meat, ACME Meats proudly offers a small, but delicious select few fan favourites for you to take home and enjoy.
DRIFT BUTTERMILK FRIED CHICKEN
Need I say more. Perfect for those mid-week meals when you just don't have the time (or energy) to make fried chicken from scratch. They are great on their own, paired with coleslaw and mashed potatoes. Or simply just added to your favourite salad. Of course, you can always toast some fresh buns and recreate your own sought after Drift Fried Chicken Sandwich.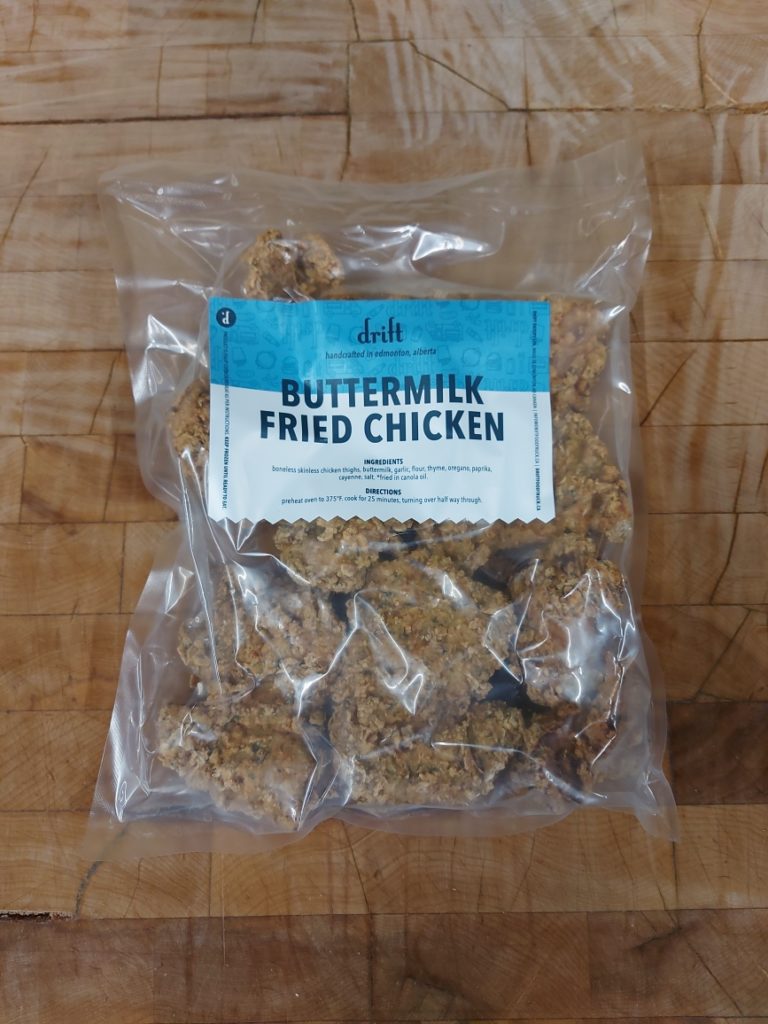 DRIFT POTATO & PEA SAMOSAS
.
Now you can make these beauties at home!
Grab a pack of frozen, hand made, vegan treats, they will snuggle in nicely next to that token bag of perogies in your freezer. They make a great snack, or the perfect addition to your evening feast.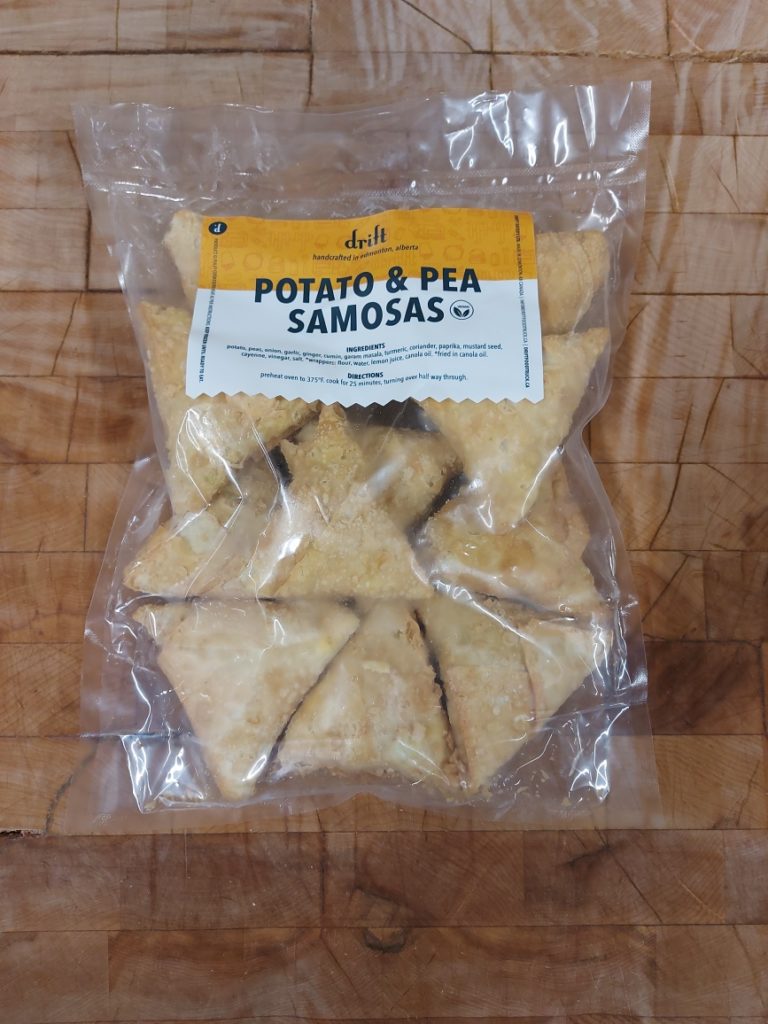 DRIFT FALAFEL PATTIES
Simply recreate your very own Drift Sandwich. Chickpea patties, tzatziki, pickled red onion, and lettuce…drool!
It's packed full of flavour and tasty to the last bite. Great own their own, paired with a little tabbouleh salad and warm naan bread. They are quick, easy, and delicious. What more could you ask for? Drift Ají, Ketchup, Spice? Oh, we've got that too!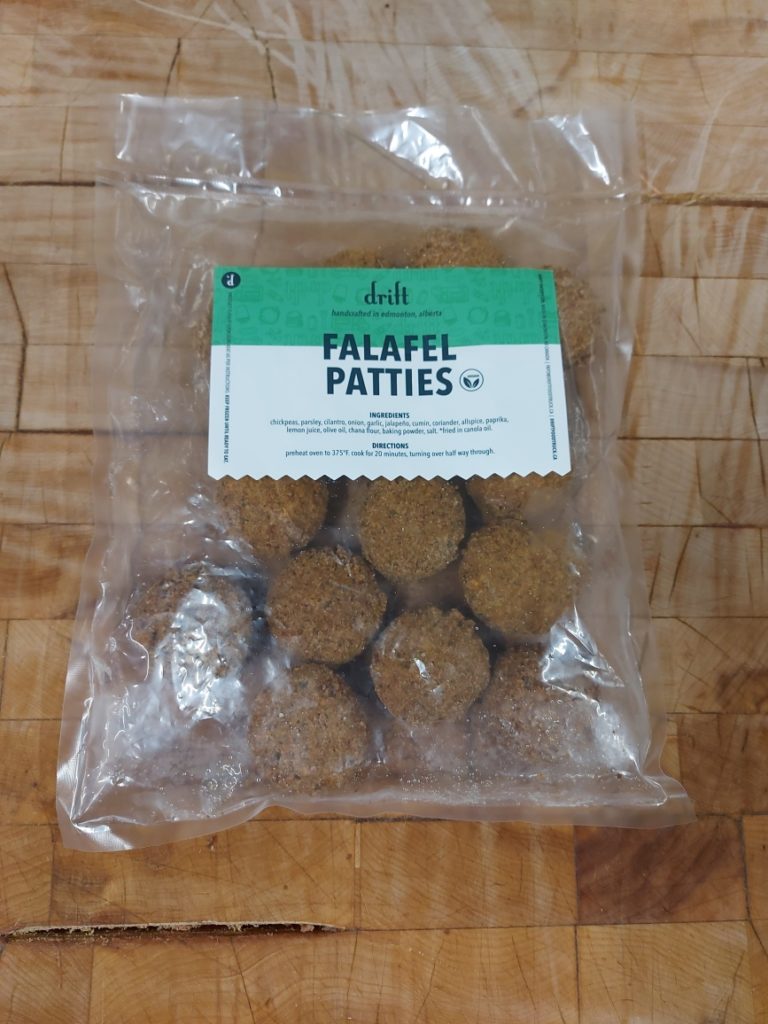 Stop by the your local butcher shop and fill the freezer! Your tummy will be happy you did